THWAINI
AN INCREDIBLE HERITAGE: IN RESPECT OF TRADITIONS
Founded in the Kingdom of Belgium in 2014, Thwaini builds on the established foundations of the gold trade and our passion for the business. These qualities are well known to the Thwaini family in the field of gold trading and manufacturing.The Thwaini family relies on its experienced professional staff with the necessary talents and skills to present unique creations. Thwaini Juwelier has earned a reputation in the Kingdom of Belgium and neighboring European countries by providing distinctive and exclusive designs to its demanding customers.
The expansion of the Thwaini brand throughout Europe, our boutique in Paris, Germany in Hamburg and recently our Thwaini Juwelier boutique in Brussels.
The plan given by our management is to expand our network in several countries in the near future (Finland, Italy, …) and many other locations throughout Europe.
Abdullah  Al-Thwaini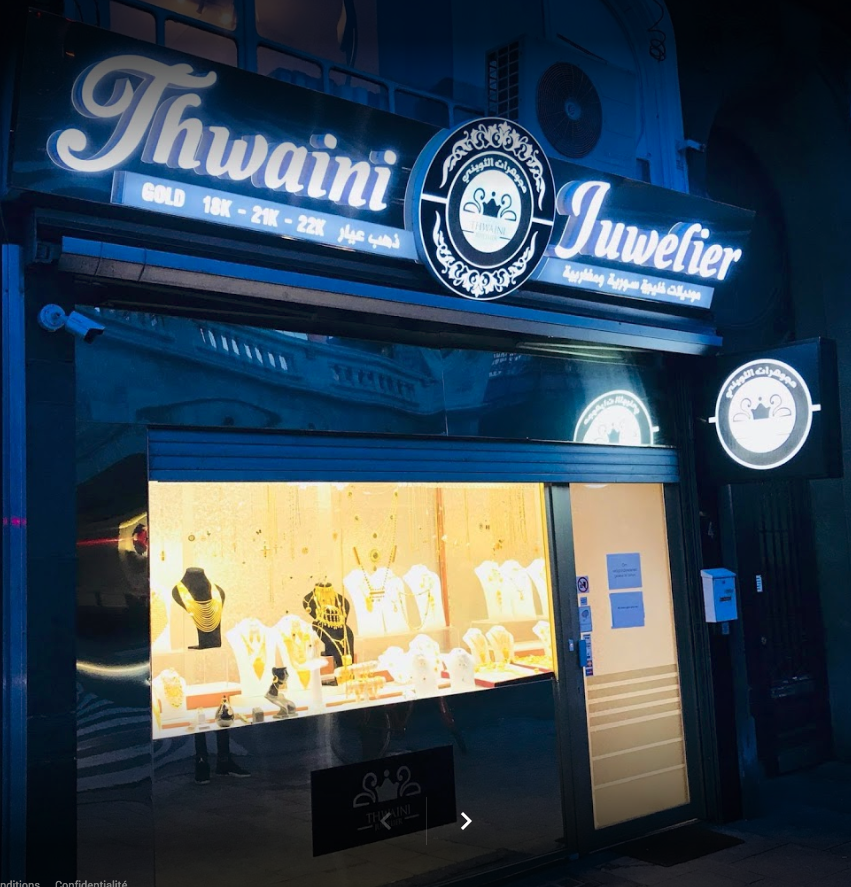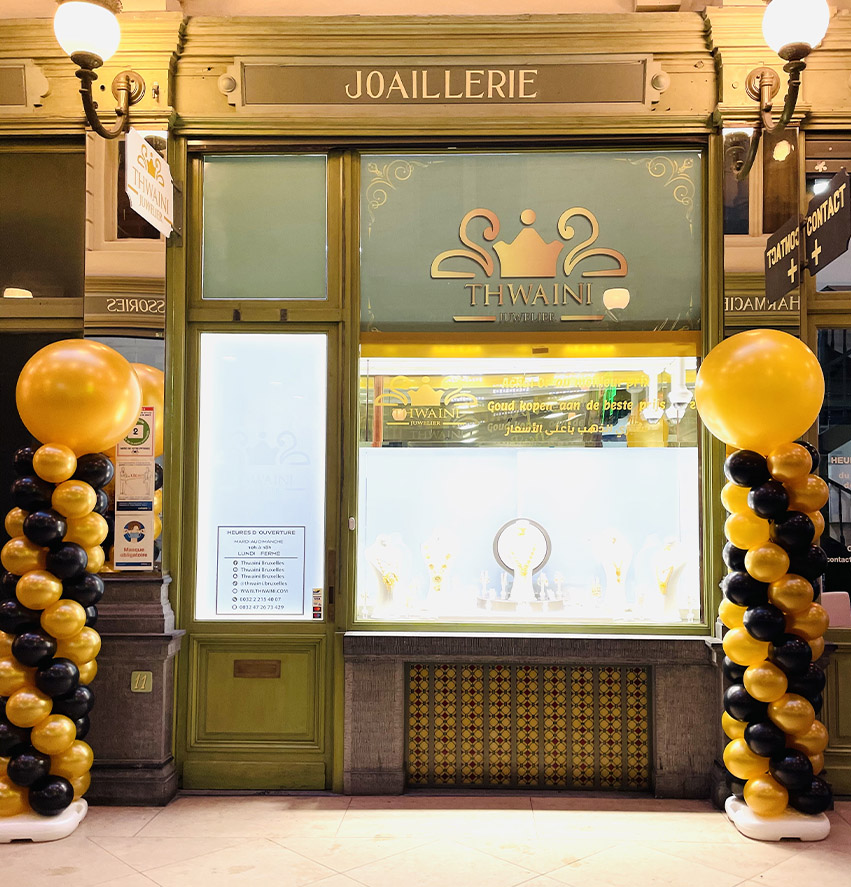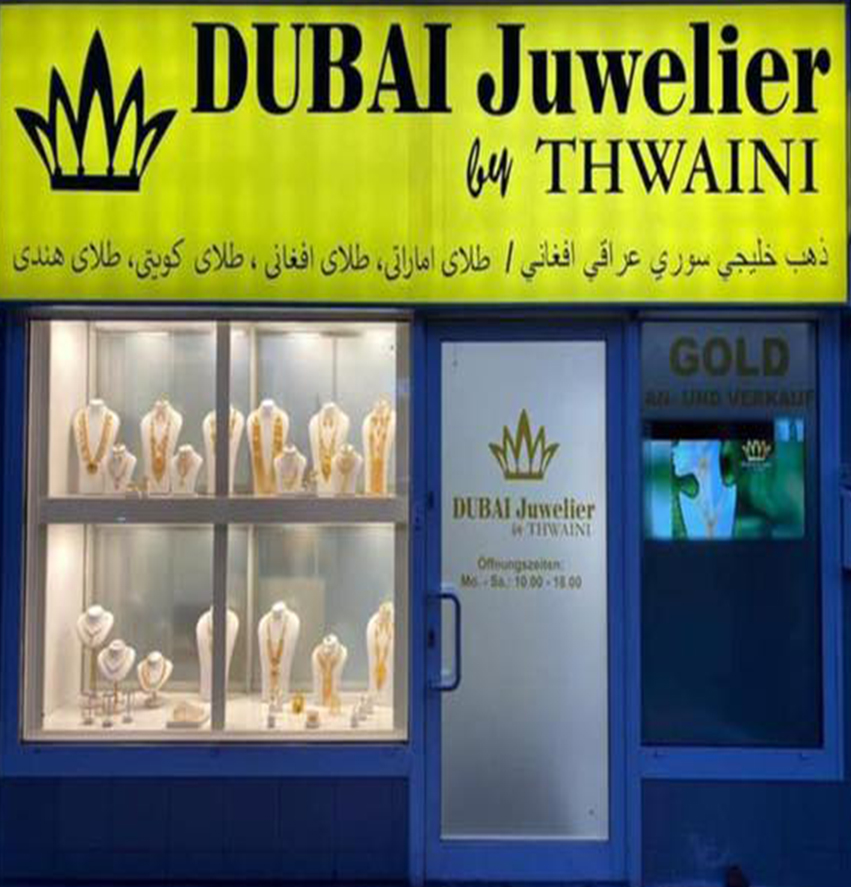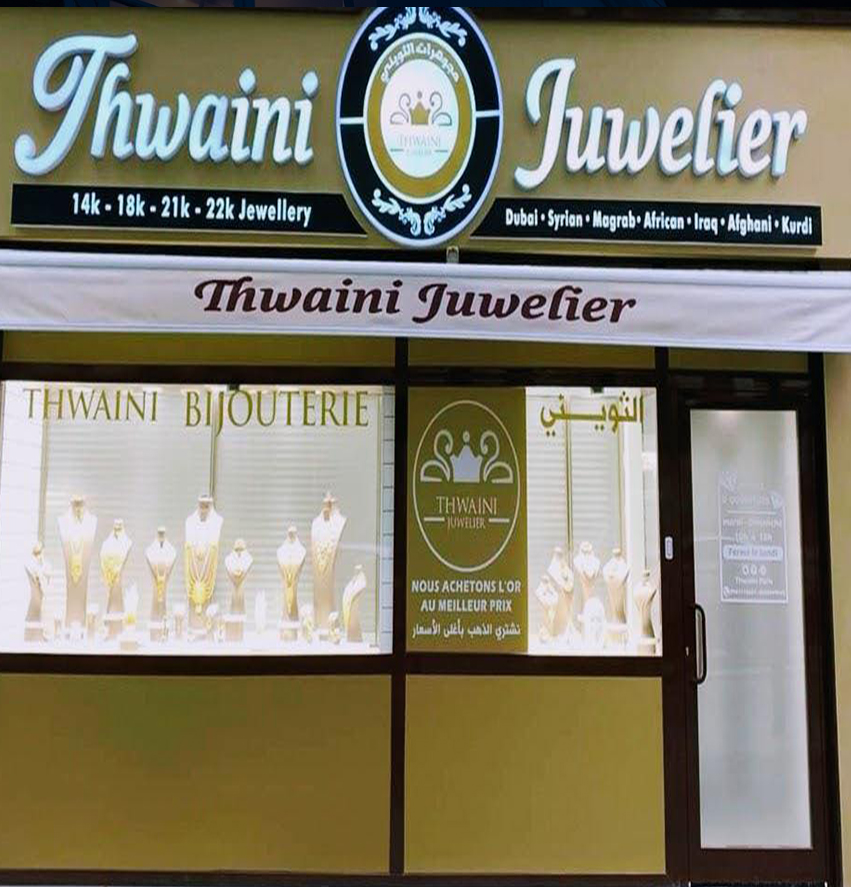 Antwerpen - Belgium
Simonsstraat 4
2018 Antwerpen
Belgium
Tel : +32 496 69 69 93
E-mail : info@thwaini.com
Brussels - Belgium
Passage du Nord 11
1000 Bruxelles
Belgium
Tel : +32 472 673 429
E-mail : info@thwaini.com
Hamburg - Germany
Hamburg 22089
Germany
Tel : +49 157 755 893 5
E-mail : info@thwaini.com
Paris - France
75010 Paris
France
Tel : +33 9 81 71 06 61
E-mail : info@thwaini.com